En savoir plus sur athenaOne
athenahealth, recently ranked #1 by 2022 Best in KLAS for athenaClinials Ambulatory EMR for 11-75 physicians and athenaIDX practice management, provides cloud-based services for electronic health records (EHR), revenue cycle management & medical billing, patient engagement, care coordination, and population health management, as well as Epocrates and other point-of-care mobile apps. athenahealth currently works with a network of more than 160,000 providers. The EHR offers a homepage that allows users to review the daily schedule and patient information, manage orders, and view incoming lab results. The billing module can be used in tandem with the EHR or on its own, and features a patented and continuously updated rules engine. Medical practice management tools include visibility into daily responsibilities, custom benchmarking, proactive trends analysis, and more. Patients can utilize a patient portal to review history, pay bills, sign forms, and schedule appointments. Reminders can be delivered via phone, email, or text message; patients can even be alerted when test results are waiting in the patient portal.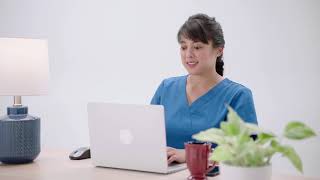 athenaOne n'est pas disponible en version gratuite.
Version d'essai gratuite :
Non
Produits similaires à athenaOne
Évaluation des fonctionnalités
Secteur d'activité : Hôpitaux et soins de santé
Taille de l'entreprise : 11-50 employés
Logiciel utilisé

tous les jours

pendant

plus d'un an

Provenance de l'avis
---
Very easy to pick up and get going.
Avantages
The user interface is very friendly and everything is set up to guide you through easily while entering patient information.
Inconvénients
Sometimes the add on software like the label printer and document printer would stop working, but that is rare.
Secteur d'activité : Hôpitaux et soins de santé
Taille de l'entreprise : 51-200 employés
Logiciel utilisé

tous les jours

pendant

plus d'un an

Provenance de l'avis
---
AthenaHealth meets our needs
My previous experience is with a large health organization with a home grown EHR. As I was involved in the design of that system, I was initially worried about moving to a vendor product. Thankfully that design experience helped me in the transition over to Athena and allowed my organization to anticipate and mitigate issues with data conversion and implementation that many organizations struggle with when changing systems. Overall our transition was smooth and resulted in minimal loss of productivity.
Avantages
Easy to use with an intuitive interface that works well for ambulatory providers
Company is responsive to issues and "flow-busters"
Near zero downtime
Revenue stream up significantly
Inconvénients
Athena may not be tailor made to my specialty, but that is a small trade off for up time and interoperability
Pourquoi choisir athenaOne 
For my practice, the decision to go with Athena, was based on the fact that we had been using their practice management system for a number of years. Thus the transition to the full EHR system enabled us to minimize cost with implementation and data conversion.
Pourquoi passer à athenaOne
In evaluating systems, far too many providers underestimate the human factors in transition and only focus on the bottom line cost. I've seen many institutions pay low money up front for a system only to be nickel and dimed for every customization. This is not the case with Athena. There may be a higher up front cost with Athena per user, but down the road, these costs balance over time. As someone with a significant amount of EHR design knowledge, I find most of the comments have been over the fact that this system doesn't cater to the individual, but the truth of the matter is that in order for a could based system to function effectively, it must meet the needs of the majority rather than the individual.
Secteur d'activité : Santé, bien-être et fitness
Taille de l'entreprise : Auto-entrepreneur
Logiciel utilisé

tous les mois

pendant

6 à 12 mois

Provenance de l'avis
---
It didn't work for me
I ws not a successful user.
Avantages
My doctor used it so I was exposed to it.
Inconvénients
One doctor that I saw use this software for the patient portal. I was not successful signing in.
Secteur d'activité : Hôpitaux et soins de santé
Taille de l'entreprise : 11-50 employés
Logiciel utilisé

tous les jours

pendant

plus de deux ans

Provenance de l'avis
---
TERRIBLE revenue cycle management
Avantages
Everything except RCM. It is an easy software to use.
Inconvénients
There is so much about RCM that is bad. I am currently doing the majority of the work because it is taking 2 to 3 months for payments or correspondence to be posted. They are taking a percentage of our revenue and I am the one doing all of the work. It is completely unfair. They blame it on the pandemic but that makes no sense since this is a new problem.
Secteur d'activité : Cabinets médicaux
Taille de l'entreprise : 51-200 employés
Logiciel utilisé

tous les jours

pendant

plus de deux ans

Provenance de l'avis
---
Athena review
For the most part excellent. Upgrades and updates seem to have slowed down and I think Athena has leaned more on the Market Place Vendors and less on enhancing included offers. I have made suggestions over the years and have given up as I do not feel the suggestions postings are something that Athena has been able to keep up with.
Avantages
Claims scrubbing software. Our claims go out clean and are paid quickly. Support with MIPS. Reporting capability. Athena Text messaging. Versatility, software runs on any device. Athena text messaging. Monthly account manager calls and metrics. Partnership. Ease of creating order sets and working in clinicals. Market place partnerships are great and enhance the software and functions. Not afraid to be disruptive and things up looking for best and innovative practices.
Inconvénients
Collector and Communicator insurance card copy do not communicate. Hoping one day soon you will be able to interface with EPIC. The reporting is so good that sometimes I need more support to ensure I am selecting the correct criteria.
Pourquoi passer à athenaOne
User friendly, partnership, and overall program functions. Collector (claims scrubbing software), reporting, training, training/test site and learning portal. I had an on boarding team with Athena and my practice. The support and time we took to on board were invaluable. I loved Athena's Mission, values and vision. The MV&V was once on business cards, I really liked that, not sure what happened and haven't checked to see if it changed.