En savoir plus sur Moosend
Moosend est un logiciel cloud de marketing automation conçu pour aider les entreprises à gérer des listes d'abonnés, la segmentation des clients, des recommandations de produits, des pages de renvoi et des formulaires d'abonnement. Ses principales fonctionnalités comprennent la gestion des leads, la gestion de campagnes, le marketing multicanal, le suivi des visiteurs du site web, le lead scoring, la gestion des contacts et des filtres antispams. Cette solution d'e-mail marketing permet aux équipes de créer et de personnaliser des campagnes, de segmenter les audiences en fonction de leur comportement sur des sites web ou e-mails et de créer des stratégies commerciales en fonction des analyses recueillies suite au suivi des clics, des ouvertures, des partages sur les réseaux sociaux et des désabonnements. Les utilisateurs peuvent créer des flux de travail automatisés en utilisant le générateur par glisser-déposer et les modèles personnalisables. De plus, Moosend permet aux spécialistes du marketing de configurer des événements, des filtres et des actions qui serviront de déclencheurs pour automatiser divers flux de travail. Moosend aide les gestionnaires à créer des rapports sur les ventes incitatives et les ventes croisées, les paniers abandonnés, le réapprovisionnement, etc., pour faciliter la prise de décision et augmenter les performances commerciales. Le logiciel comprend une API qui facilite l'intégration avec les systèmes existants et les applications tierces telles que Zapier, Integromat, MailChimp, Magento, WooCommerce, Drupal, Google Contacts, Unbounce, etc.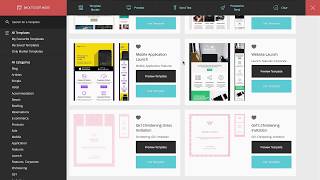 Moosend est disponible en version gratuite et propose un essai gratuit. La version payante de Moosend est disponible à partir de 9,00 $US/mois.
À partir de :
9,00 $US/mois
Version d'essai gratuite :
Oui
Produits similaires à Moosend
Évaluation des fonctionnalités
Secteur d'activité : Jeux vidéos
Taille de l'entreprise : 2–10 employés
Logiciel utilisé

toutes les semaines

pendant

Essai gratuit

Provenance de l'avis
---
Compte suspendu sans raison, aucune aide service client
Avantages
Aucun point fort, compte ferme sans justificatif
Inconvénients
Pretend etre cannabis friendly et vous refuse aussi sec sans justificatif
Réponse de

Moosend

Thank you for your feedback. For the moment Moosend supports all Cannabis related businesses, and we do have more than 100 customers that rely on us to send their messages. However, when our compliance department detects that a sender caused issues in the past, or previous actions (like a high bounce rate/ high complaints rate, etc) can harm the reputation of our infrastructure, they reject that account.

Répondu le 09/02/2023
Secteur d'activité : Édition
Taille de l'entreprise : 201–500 employés
Logiciel utilisé

tous les jours

pendant

6 à 12 mois

Provenance de l'avis
---
Big features in small package
Avantages
Being in the publishing industry, spot communication is paramount. After going through Mailchimp, Activecampaign, Sendgrid, AWS ses, we have finally decided to stay with Moosend mainly because there is no other tool that matches the combination of feature set & price point offered. Right from seamless onsite event tracking to journey building to amazing customer support (Located out of UK so GMT & IST have many overlapping working hours ). Further, the API rate limits are also set on a very high threshold so we have never faced any problems migrating any bulk size of data into and out of the system. Lastly, being able to add as many custom fields further eases our process of managing adhoc campaign send outs.
Inconvénients
No cons as per say, we are in talks with them to add additional triggers for journey building which is very specific to our case at the moment. but this is also technically not a con as we can yet continue sending the campaigns using custom field value update trigger.
Secteur d'activité : Marketing et publicité
Taille de l'entreprise : Auto-entrepreneur
Logiciel utilisé

tous les jours

pendant

1 à 5 mois

Provenance de l'avis
---
If you're looking for the best ESP, LOOK NO FURTHER.
I'm confident I will be using Moosend for the very long-term. Moosend offers everything I'm looking for and are eager to improve. Support is AMAZING, top notch, I've been blown away with the reporting features, the platform is super easy, intuitive and FUN to use,.. . I could keep going! I'm seriously happy with my experience.
There are these businesseses/software providers that make running my business a pain, difficult, stressful. I try to stay away from these or switch to something else ASAP when I come across them.
Then there are businesses/software providers like Moosend. That make my life easier, running my business more profitable, more fun and overall BETTER. I've been using Moosend for about a month and this is more than enough to know that I will be using them for a very, very long time and that they're the best ESP for my business. I could go on and on. If there are any negative reviews, ignore them. Just try them out for yourself, if you have an agency, switch one of your clients or something to test it out and you'll see for yourself.
Avantages
- The free subaccount feature with basic whitelabel functionalities, all for free or included even in the most basic paid plan.
- The top notch, first class, friendly support team. Seriously, this is worth gold. I would never ever use another software in my business that doesn't offer great live chat support. This is a must. Whenever I have a question, I don't waste any time. I just ask and usually I have a response within 5-30 minutes. Sometimes straight away. Especially when a conversation is rolling.
- The report features. I was blown away when I realised how detailed the reporting is, even in the basic version. And then there's premium reporting available which I don't have yet... I can only imagine how fantastic that must be.
- Their willingness to implement new features and how they listen to user feedback!! This is a really important thing. I've never come across a service provider that is as eager to implement new features as Moosend. They have already scheduled tons of new updates and features. They even have a Trello board where customers can come in and upvote feature requests as well as post their own. Absolutely amazing.
- Their pricing. Super affordable, fair. From experience I can say that this type of pricing structure is superior to having to pay for sending x amount of emails per month. IF it's affordable at least. Not like some other, bigger providers. This is a really big and important plus.
- There's probably even more I'm forgetting right now!
Inconvénients
Nothing, really. Except that the whitelabel functionality currently has some holes that need to be filled. I was assured though that they have lots of changes lined up in this regard. So I'm just patiently waiting for those to be implemented. If they nail the pricing structure on those plans as well, Moosend will be the PERFECT solution for both agencies as well as individuals.
Pourquoi passer à Moosend
- Better pricing - Better (and free!) white label functionalities - Much more attractive, easy to use interface - More features - Better reputation in regards to deliverability and support - Live chat (must for me) - ...
Secteur d'activité : Production audiovisuelle
Taille de l'entreprise : Auto-entrepreneur
Logiciel utilisé

tous les jours

pendant

1 à 5 mois

Provenance de l'avis
---
Awful, incompetent support
I had to contact support 3 times in 2 weeks. None of their advanced features actually work without contacting support. First, my landing page wouldn't work because there was an ' (apostrophe) in the title. That took several days for support to figure out and come back and find a solution. The last time I spoke to them, my landing page was not tracking Facebook conversions. They tried to tell me to contact Facebook. There is no problem with the Facebook Pixel since I have verified conversions on other websites. The problem is with Moosend, but they just want to pass me off somewhere else.
Avantages
The platform is very cheap. It claims to have several advanced features.
Inconvénients
You get what you pay for.
None of the advanced features actually work.
Support takes ages to get back to you.
Réponse de

Moosend

Apologies for the issue you faced. Our support team had escalated the issue to the appropriate dept but it took some time to be resolved.
Please note that we are working on making this much faster for our users so it will be much better!
We are happy to note down any input you may have in order to make our services even better.

Répondu le 02/11/2021
Secteur d'activité : Défense et aérospatiale
Taille de l'entreprise : Auto-entrepreneur
Logiciel utilisé

tous les jours

pendant

1 à 5 mois

Provenance de l'avis
---
High fives!
I love the Academy and its resources and I see them both as a chance to learn and to drive potential revenues. The follow-up videos after signing up were excellent and crammed full of things that I needed to know.
Most recently I have had the need to make a particular enquiry relating to compliance matters and I found the assistance I received from [SENSITIVE CONTENT HIDDEN] was fast, helpful and very detailed. This benefited me by ensuring that I could answer client's questions quickly and plan for future compliance reviews armed with the right information.
Avantages
When first looked at the software I knew instinctively that I wanted to use it. It is really easy to set up lists and to watch the stats so wee where campaigns are most helpful.
It has a clean UI and the bits of the site that carry the most functionality and light and fast and easy to navigate. Really well planned out. That is why I loved it at first sight.
Inconvénients
It is not quite so straightforward possibly if you have never dealt with at least some more techy lingo around the use of emails and email servers, but the resources are there to help you learn and the technical assistance is rapid.