En savoir plus sur Quickbase
Quick Base est une plateforme de développement d'applications utilisant quasiment aucune programmation qui permet aux organisations de réunir les informations, les personnes et les flux de travail au sein de la distribution en une seule plateforme cloud. Contrairement aux solutions logicielles traditionnelles, Quick Base vous permet de créer des applications qui correspondent à vos processus particuliers. Les utilisateurs peuvent créer des applications dans Quick Base pour gérer presque n'importe quel processus en commençant par un modèle ou en partant de zéro avec de simples compétences en matière de base de données et une fonctionnalité de type pointer-cliquer. Quick Base vous permet également d'extraire des données et des informations de vos systèmes essentiels (ERP [Enterprise Resource Planning] ou CRM [Customer Relationship Management]) et de créer des tableaux de bord dynamiques qui se mettent à jour en temps réel. Quick Base offre aux clients la possibilité de créer eux-mêmes des applications en utilisant des compétences simples en matière de bases de données relationnelles ou les entreprises peuvent utiliser les services de Quick Base comme partenaires pour la création d'applications.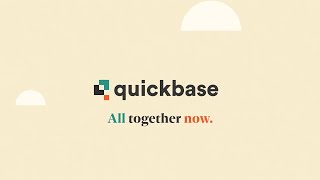 Quickbase n'est pas disponible en version gratuite mais propose un essai gratuit. La version payante de Quickbase est disponible à partir de 600,00 $US/année.
À partir de :
600,00 $US/année
Version d'essai gratuite :
Oui
Produits similaires à Quickbase
Évaluation des fonctionnalités
Taille de l'entreprise : Auto-entrepreneur
Logiciel utilisé

tous les jours

pendant

plus de deux ans

Provenance de l'avis
---
Quickbase transformed our business
My company is an energy efficiency contracting business with 20+ employees and $2.5M in annual revenue across residential and commercial business lines. Before we used Quickbase, we had used a combination of other software, and a proprietary software we built to manage our operations. Where these software fell short, Quickbase far exceeded. Simply put the ability create, extend, and change our application to meet our specific needs in a constantly changing environment is powerful. Our application has become our CRM, Project Management, and Operational tracking ad reporting software all built into one with a lot of automation and integration to boot!
Avantages
Developing on Quickbase is incredibly easy. Most business operators with basic business software instincts can start building in Quickbase immediately, or they can choose an application on their exchange to start off with. Beyond the basics, where Quickbase really shines is how robust of a platform it is with incredible functionality including beautiful reporting, dynamic filtering, formula fields and form logic, integration ability, and more. There's always a new trick you can learn in Quickbase.
In terms of usability, that's really all in the app your choose to use or build. It can be really clunky or sleek. All depends on your ability to build a usable app. The design of the interface is basic, but they're in the process of rolling out a new UI called Mercury that looks great.
Inconvénients
Quickbase does not provide a ton of customer support. They rely on an incredible community of users and developers as well as approved Quickbase Solutions Providers (QSPs) that customers can contract with for help with building their applications. But if you're looking to go at it on your own, you will have to dig if you need help with something. As savvy of as Quickbase user I am, it took me three years before I even learned that I had an account manager at Quickbase.
Secteur d'activité : Comptabilité
Taille de l'entreprise : 2–10 employés
Logiciel utilisé

tous les jours

pendant

plus d'un an

Provenance de l'avis
---
Quickbase: The Future of Business Process Management
Quickbase is generally highly regarded by its users as a versatile and powerful tool for managing complex business processes. Its customizable features, integrations, and automation capabilities allow businesses to streamline workflows, improve communication, and achieve their goals more efficiently. The platform's customer support and resources are also highly praised, with many users citing them as a significant factor in their overall positive experience with Quickbase.
Avantages
Quickbase is a powerful platform that offers a range of customizable features and integrations to streamline business processes and increase productivity. It allows businesses to centralize data, automate workflows, and track progress in real-time, making it easier to manage projects and achieve their goals. Quickbase's flexibility and scalability enable businesses to tailor the platform to their unique needs, making it an ideal solution for organizations of all sizes and industries. Overall, Quickbase is a comprehensive and user-friendly tool for managing all aspects of a business.
Inconvénients
Quickbase's pricing can be expensive, particularly for smaller businesses or those with limited budgets. Additionally, there can be a learning curve when first using the platform, as it offers a wide range of features and customization options. However, Quickbase provides extensive resources and support to help users get started and make the most of the platform.
Secteur d'activité : Services financiers
Taille de l'entreprise : 11–50 employés
Logiciel utilisé

tous les jours

pendant

plus de deux ans

Provenance de l'avis
---
Disturbing Relationship with a company that should be there for your success
In the begining, we started using the app. everything was great until about a year in. im not happy and for the investment, take my advise, SPEND the Extra money and just use Salesforce they arent the best platform for no good reasons. we have already started using Salesforce and have befitted from the switch Greatly.
Avantages
This App is basically an excel sheet on steroids.
Inconvénients
The app takes you through multiple steps to save, add or edit an app page. When it comes to process, this app will make you click "Edit" then once you enter your data you have to click "save". The "premier" users or platinum users is ok but when you try to speak to them, all you get is "good luck going else where" . The fact is, they will lure you in, but lets face it. once you move your database in, they count on you not moving it out.
Pourquoi passer à Quickbase
I thought it would be the same quality for a cheaper price, we were all wrong.
Secteur d'activité : Externalisation/délocalisation
Taille de l'entreprise : 10 000+ employés
Logiciel utilisé

tous les jours

pendant

plus de deux ans

Provenance de l'avis
---
Quickbase for Manager Review
It will integrate to salesforce and it is very great product to use for daily task as a sales manager.We have guides to follow and scale to rate and quickbase really help us see and determine the standing or status of every agent. I love it.It can integrate with other tools such as excel, salesforce and others that help with making work super easy for us managers.It also help business track commission and compensation of agents since we are at sales. This is really helpful. Thank you Quickbase
Avantages
It is easy to complete and do my task, it has organize tabs and columns for me to use for my coaching logs and performance standing of my agents on a daily basis.I can access and control quickbase as ease and can also provide designated permission to people who can access certain tabs or tasks. It is well designed.
Inconvénients
I didn't see any least in quickbase, as manager this is the product that we need in our program and it helps me a lot.
Secteur d'activité : Design
Taille de l'entreprise : 11–50 employés
Logiciel utilisé

tous les jours

pendant

plus de deux ans

Provenance de l'avis
---
Quickbase is a Game Changer
Learning CRM and how to keep up relationships/ask for new jobs. Easy source to find old and new clients. Helps me keep track of my numbers (goals, invoicing, pipeline).
Avantages
The program is extremely organized and allows me to multitask and manage over 150 projects. Setting dates that create reminders for my projects important deadlines, following up on quotes out for approval, checking on order status, etc.
Inconvénients
There are many columns in the job page that will not show up on the quote that are crucial to customer reading it (ex: UOM). User has to be detailed in description instead of relying on the unit of measurement column.